Arcserve UDP Cloud Direct

Easy to deploy cloud backup and disaster recovery for distributed IT environments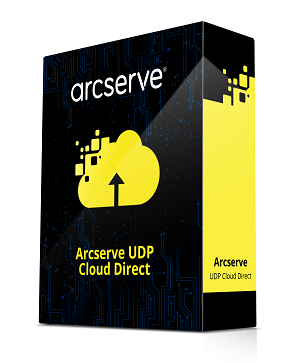 The only direct-to-cloud backup and disaster recovery as a service (BaaS/DRaaS) offering comprehensive data protection with consumer-grade usability – without any hardware required on-premises. Scalable and flexible BaaS and DRaaS for always-on continuity with industry-best RTOs and RPOs.
---
Arcserve Products
Arcserve UDP Cloud Direct - Storage (OLP)
Arcserve UDP Cloud Direct Storage (OLP) 1 TB - 1 Year Subscription License
#NACDR000SLWS01S12C
Our Price: $1,649.00
Arcserve UDP Cloud Direct Storage (OLP) 5 TB - 1 Year Subscription License
#NACDR000SLWS05S12C
Our Price: $6,597.00
Arcserve UDP Cloud Direct Storage (OLP) 10 TB - 1 Year Subscription License
#NACDR000SLWS10S12C
Our Price: $10,720.00
Arcserve UDP Cloud Direct - Storage (GLP)
Arcserve UDP Cloud Direct Storage (GLP) 1TB - 1 Year Subscription License
#NACDR000SLWS01S12G
Our Price: $1,567.00
Arcserve UDP Cloud Direct Storage (GLP) 5 TB - 1 Year Subscription License
#NACDR000SLWS05S12G
Our Price: $6,267.00
Arcserve UDP Cloud Direct Storage (GLP) 10 TB - 1 Year Subscription License
#NACDR000SLWS10S12G
Our Price: $10,184.00
POWERFUL CLOUD NATIVE SAAS TO MEET RTOS AND RPOS OF MINUTES
Midsize companies and decentralized enterprises typically face two unsatisfactory choices: Implement a solution that delivers quick recovery times but results in hours or even days of data loss; or maintain system availability, yet get crushed by high complexity and costs.
Arcserve UDP Cloud Direct offers a third and better option. Easily manage backup and disaster recovery and restore service-level agreements (SLAs) from one beautifully simple, web-based UI. Protect any system and application from data loss and get back in business faster.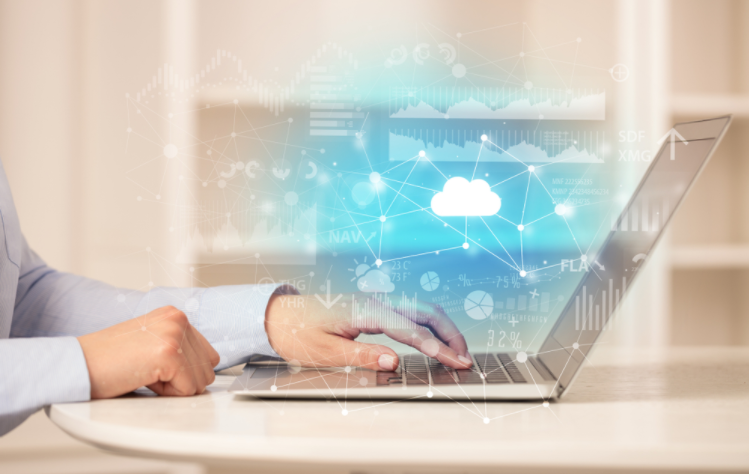 ---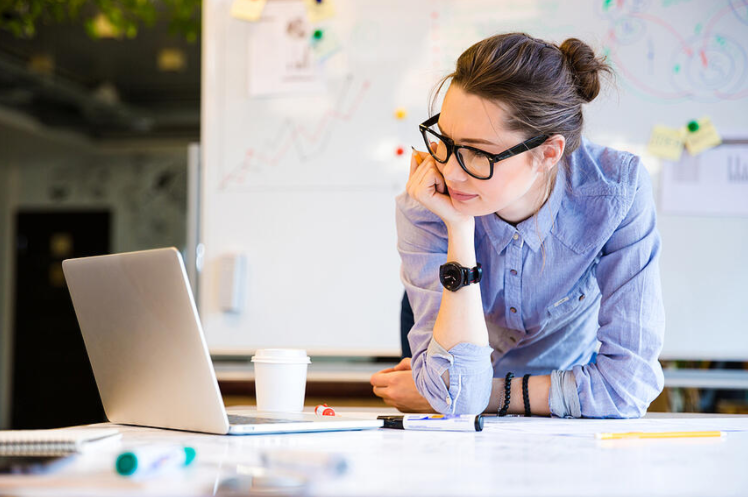 PREVENT IT DISASTERS – NO ON-PREMISES HARDWARE REQUIRED
Specifically engineered to keep businesses running smoothly, Arcserve's cloud service provides pain-free setup and easy management, enriched with industry-leading backup speeds and 100% recoverability. Large and distributed IT environments are no match for the power, scale, and flexibility delivered with Arcserve UDP Cloud Direct.
---
ARCSERVE UDP CLOUD DIRECT BAAS
Choose an award-winning cloud backup service to reliably protect data without the cost and maintenance of hardware, power, and IT resources. Physical or virtual, databases or server images, you'll be fully protected against data loss and insured for downtime with minimal disruption.
Set up and manage all backup deployments with a few clicks, and scale infinitely without the need for higher-capacity appliances
Ensure nothing is accidentally overlooked by capturing all data on your servers with image backups
Minimize the draw on system resources with advanced change detection and multithreaded transport
ARCSERVE UDP CLOUD DIRECT DRAAS
Get always-on coverage in the face of downtime with minimal interruption across a range of disaster classes and varying severity levels. Whether you've lost a single server or your entire environment, you'll keep your business running normally in an outage.
Power on and replicate your network in the cloud – regardless of your network complexity
Guarantee individual systems or entire environments keep running during an outage
Manage users and reports, and back up, restore, and recover systems and applications to/from anywhere
---
How It Works
Arcserve UDP Cloud Direct installs a lightweight agent on your local servers and replicates data in its native file format to create a complete backup of the server image, including OS, files, directories, and applications. Data is transferred directly over the Internet to the Arcserve Cloud, without the need for an appliance or local staging drive. After an initial full backup, only changed data is sent.

Your data and multiple tenants are easily managed anytime, anywhere with complete visibility into activity through a centralized, self-service management console. When restoring data becomes necessary, simply choose from multiple server image recovery points to recover a server in the Arcserve Cloud as a virtual machine.

Leverage point-to-site to securely connect to the recovered environment in the Arcserve Cloud.
---
The Arcserve Advantage
CREATED WITH THE UTMOST IN USABILITY AND DESIGN
Like all our solutions, UDP Cloud Direct was developed to deliver a consumer-grade user experience. That's why you can manage its robust capabilities with a few quick clicks on a single web-based interface from anywhere in the world.
BACKED BY DEEPLY KNOWLEDGEABLE PRODUCT SUPPORT
Our teams are among the most experienced in the data protection industry – expertise we pour into supporting our customers and partners.
PROFITABLE FOR CHANNEL PARTNERS AND CLOUD SERVICE PROVIDERS
Channel partners and cloud service providers can profitably adopt and manage Arcserve UDP Cloud Direct to support customers who have limited resources but require secure offsite backup and disaster recovery.
Arcserve Products
Arcserve UDP Cloud Direct - Storage (OLP)
Arcserve UDP Cloud Direct Storage (OLP) 1 TB - 1 Year Subscription License
#NACDR000SLWS01S12C
Our Price: $1,649.00
Arcserve UDP Cloud Direct Storage (OLP) 5 TB - 1 Year Subscription License
#NACDR000SLWS05S12C
Our Price: $6,597.00
Arcserve UDP Cloud Direct Storage (OLP) 10 TB - 1 Year Subscription License
#NACDR000SLWS10S12C
Our Price: $10,720.00
Arcserve UDP Cloud Direct - Storage (GLP)
Arcserve UDP Cloud Direct Storage (GLP) 1TB - 1 Year Subscription License
#NACDR000SLWS01S12G
Our Price: $1,567.00
Arcserve UDP Cloud Direct Storage (GLP) 5 TB - 1 Year Subscription License
#NACDR000SLWS05S12G
Our Price: $6,267.00
Arcserve UDP Cloud Direct Storage (GLP) 10 TB - 1 Year Subscription License
#NACDR000SLWS10S12G
Our Price: $10,184.00
Arcserve UDP Cloud Direct - Storage (OLP)
Arcserve UDP Cloud Direct Storage (OLP) 20 TB - 1 Year Subscription License
Arcserve UDP Cloud Direct Storage (OLP) 30 TB - 1 Year Subscription License
Arcserve UDP Cloud Direct Storage (OLP) 40 TB - 1 Year Subscription License
Arcserve UDP Cloud Direct Storage (OLP) 50 TB - 1 Year Subscription License
Arcserve UDP Cloud Direct - Storage (GLP)
Arcserve UDP Cloud Direct Storage (GLP) 20 TB - 1 Year Subscription License
Arcserve UDP Cloud Direct Storage (GLP) 30 TB - 1 Year Subscription License
Arcserve UDP Cloud Direct Storage (GLP) 40 TB - 1 Year Subscription License
Arcserve UDP Cloud Direct Storage (GLP) 50 TB - 1 Year Subscription License
Arcserve UDP Cloud Direct - Compute (OLP)
Arcserve UDP Cloud Direct Compute (OLP) Small (1 vCPU & 4GB RAM) - 1 Year Subscription License
#NACDR000SLWCTSS12C
Our Price: $387.00
Arcserve UDP Cloud Direct Compute (OLP) Medium (2 vCPUs & 8GB RAM) - 1 Year Subscription License
#NACDR000SLWCTMS12C
Our Price: $773.00
Arcserve UDP Cloud Direct Compute (OLP) Large (8 vCPUs & 32GB RAM) - 1 Year Subscription License
#NACDR000SLWCTLS12C
Our Price: $3,029.00
Arcserve UDP Cloud Direct - Compute (GLP)
Arcserve UDP Cloud Direct Compute (GLP) Small (1 vCPU & 4GB RAM) - 1 Year Subscription License
#NACDR000SLWCTSS12G
Our Price: $367.00
Arcserve UDP Cloud Direct Compute (GLP) Medium (2 vCPUs & 8GB RAM) - 1 Year Subscription License
#NACDR000SLWCTMS12G
Our Price: $734.00
Arcserve UDP Cloud Direct Compute (GLP) Large (8 vCPUs & 32GB RAM) - 1 Year Subscription License
#NACDR000SLWCTLS12G
Our Price: $2,938.00
Arcserve UDP Cloud Direct Optional Add-ons (OLP)
Arcserve UDP Cloud Direct Optional Add-ons (OLP) - Active Directory Server - 1 Year Subscription License
#NACDR000SLWAADS12C
Our Price: $1,288.00
Arcserve UDP Cloud Direct Optional Add-ons (OLP) - IP Address - 1 Year Subscription License
#NACDR000SLWAIPS12C
Our Price: $1,288.00
Arcserve UDP Cloud Direct Optional Add-ons (GLP)
Arcserve UDP Cloud Direct Optional Add-ons (GLP) - Active Directory Server - 1 Year Subscription License
#NACDR000SLWAADS12G
Our Price: $1,224.00
Arcserve UDP Cloud Direct Optional Add-ons (GLP) - IP Address - 1 Year Subscription License
#NACDR000SLWAIPS12G
Our Price: $1,224.00
---