Arcserve Products & Solutions

Data Protection Software That's Simple, Unified, and Enterprise-Class
---
BRINGING DECADES OF EXPERIENCE TO DEFENDING BUSINESSES EVERYWHERE
As the world's most experienced provider of backup and disaster recovery solutions, for 35 years we've been solving the challenges of IT teams by bringing innovation, ambition, and countless hours of iteration to the solutions they rely on to keep businesses running smoothly. In the process, we've redefined the way companies protect their data – the very foundation of modern business in an era where immediate and continuous access to critical systems and applications is key to business continuity and essential to continuing growth and success.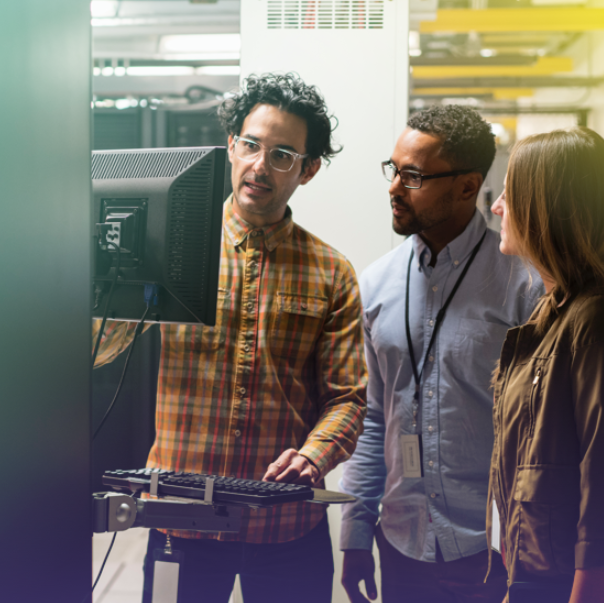 ---
A Different Approach
300+
The number of platforms, systems, and apps we support number in the hundreds, giving you the advantage of one vendor to seamlessly protect your entire infrastructure. Have an obscure system? Try us.
#1
The leading threat to businesses is ransomware, which is why so many rely on Arcserve for the market's first fully-integrated data protection and cybersecurity solutions. Consider us your first and last line of defense against cyberattacks.
98%
Product performance is important, but support can make or break your experience. It's because of our attention to every aspect of your business that we've received a world-class customer satisfaction rating.
---
Assure A Ransomware-free Future With Arcserve And Sophos

Prevent, protect, and immunize to keep cybercriminals at bay, ensure operations run smoothly, and easily meet your SLAs.
Arcserve data protection combined with Sophos cybersecurity delivers the market's only means to entirely neutralize cyber-attacks. By uniquely combining deep learning endpoint protection with onsite and offsite business continuity capabilities, organizations can assure a ransomware-free future through a multi-layered approach for complete IT resiliency.

Reduce IT Complexity
Cut storage capacity requirements and manage data protection from a single console.


Increase Stakeholder Transparency
Use advanced reporting and analytics to build confidence and consensus among data protection stakeholders.
Manage and Protect Cloud Workloads
Transform your IT infrastructure with multi-cloud and cross-cloud data protection.


Arcserve has redefined the way companies protect their data, bringing decades of innovation and countless hours of iteration to the solutions they rely on to keep their businesses running smoothly. Arcserve's roots in innovation run deep, going far beyond backup-as-usual to protect the time, money and productivity of users by removing the cost and complexity of modern IT.
Arcserve's comprehensive technology portfolio helps organizations solve for any business continuity challenge with battle-tested disaster recovery, backup, high availability and archiving solutions. With Arcserve, IT teams:

Minimize and eliminate downtime, as well as prevent data loss from all IT platforms
Protect mission-critical systems from cyber-attacks, ransomware, and other unplanned disruptions

Facilitate digital transformation strategies with crosscloud and multi-cloud data protection

Manage and protect every type of workload without juggling multiple tools or interfaces

Increase stakeholder transparency and manage legal compliance risk

Reduce IT complexity and costs by up to 50%