Arcserve Disaster Recovery Solutions That Minimize Downtime

Instantly recover critical systems, applications, and data – so you can preserve your revenue, productivity, and reputation.
There's no acceptable amount of "lights out" time
Data is essential to running modern business, heavily relied on for most aspects in our digital era. From insight into customer trends to facilitating financial transactions, today's businesses are expected to deliver exactly what their customers want, when they want it.
The IT organization is on the front line for preserving business operations – responsible for the applications and systems that keep the business running. Downtime and data loss are, at best, an expensive inconvenience and, at worst, a catastrophic financial blow.
Arcserve's disaster recovery solutions offer a new approach with the only comprehensive, fully-integrated platform proven to increase agility while supporting your recovery time objectives (RTOs), recovery point objectives (RPOs), and service-level agreements (SLAs), on your premises and in your clouds.
You go from struggling to deliver on business expectations to restoring SLAs in just a few clicks.
Ironclad disaster recovery solutions protect you from downtime across:
Your systems – x86 and non-x86, cloud, physical and virtual
Your storage types – Public and private cloud, disk, and tape
Your applications – Exchange, SQL Server, SharePoint, Office 365, Oracle Database, Lotus Domino, and more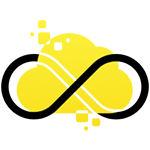 Arcserve's Business Continuity Cloud, powered by a unified, cloud-based management interface, prevents data loss from your cloud and premises.
Choose from a full range of capabilities that can cost-effectively address your unique business needs and eliminate layers of disparate tools without sacrificing usability.

Benefit from cloud economies of scale and flexibility with hardware-free, cloud-native backup and recovery as a service (BaaS/DRaaS)
Keeps your distributed infrastructures available with sub 5-min RTOs and sub 15-min RPOs
Eradicate the effects of ransomware with continuous third-party vulnerability scans, SSL encryption, data rewind, and other controls

Streamline your IT environment and mobilize your budget with heterogeneous protection to/from anywhere
Increase speed and agility with instant VM recovery, bare-metal restore (BMR), enterprise storage array snapshot support, and virtual standby
Guarantees system resiliency with built-in, fully-automated and non-disruptive testing/reporting

Eliminate downtime entirely with real-time LAN and WAN replication for data onsite, offsite, and in the cloud
Remove the limitations of your failover strategy with cascading high availability
Sensitive data loss prevention with real-time server and application monitoring, data rewind, automated end-user redirection, and push-button failback