Arcserve Data Loss With Ransomware Recovery and Data Breach Protection

Fortify your business systems and applications against downtime and data loss from malicious threats.
Immediately restore business-critical data, no ransom required
The digital era has ushered in a period of massive disruption, enabled by connection and access to information like we've never seen before. Unfortunately, organized crime is no exception. Cyber criminals around the world have seized this digital opportunity, executing a ransomware attack every 40 seconds today, with a projected increase to every 14 seconds by next year.
Effective ransomware recovery
To stay ahead of this growing threat, businesses must deploy a multi-pronged ransomware recovery plan with particular emphasis on robust ransomware backup solutions. While end-user education and endpoint security are important, the overall impact of an attack is determined by your ability to recover critical data quickly.
Only Arcserve offers comprehensive ransomware backup protection of your systems and applications, on your premises and in your clouds. With unique capabilities not found anywhere else, you eradicate the impact of ransomware and carry on business as usual – no ransom required.
Defeat threats with ransomware backup protection
Ensure your backups are protected with continuous third-party vulnerability scans, SSL encryption, and other technical controls. Run a high-performing virtual server instance in sub 5-minutes while delivering near-zero data loss with sub 15-minute recovery point objectives (RPOs). Go back in time to multiple recovery points and restore error-free in minutes.
How ransomware works
Like other virus attacks, ransomware is a malicious attack—though this type of intrusion effectively kidnaps your data. Ransomware relies on deception to infect your systems. And you have to understand how, exactly, it gets in.
The most common method is email. Cyber criminals will ingeniously devise seemingly innocent means of tricking end users.

Eradicate the effects of cyber-attacks across:
Your systems – x86 and non-x86, cloud, physical and virtual
Your storage types – Public and private cloud, disk, and tape
Your applications – Exchange, SQL Server, SharePoint, Office 365, Oracle Database, Lotus Domino, and more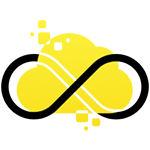 Arcserve's Business Continuity Cloud, powered by a unified, cloud-based management interface, prevents data loss from your cloud and premises.
Choose from a full range of capabilities that can cost-effectively address your unique business needs and eliminate layers of disparate tools without sacrificing usability.

Streamline your IT environment and mobilize your budget with heterogeneous protection to/from anywhere
Increase speed and agility with instant VM recovery, bare-metal restore (BMR), enterprise storage array snapshot support, and virtual standby
Guarantees system resiliency with built-in, fully-automated and non-disruptive testing/reporting

Benefit from cloud economies of scale and flexibility with hardware-free, cloud-native backup and recovery as a service (BaaS/DRaaS)
Keeps your distributed infrastructures available with sub 5-min RTOs and sub 15-min RPOs
Eradicate the effects of ransomware with continuous third-party vulnerability scans, SSL encryption, data rewind, and other controls

Eliminate downtime entirely with real-time LAN and WAN replication for data onsite, offsite, and in the cloud
Remove the limitations of your failover strategy with cascading high availability
Sensitive data loss prevention with real-time server and application monitoring, data rewind, automated end-user redirection, and push-button failback